4D Women Face Lifting Wrinkle Removal Machine
Description
Non-invasive, skin care, safe, no side effects.
Skin tightening, wrinkle removal, face lifting.
3 heads for different depthes of the skin.
What is 4D HIFU?

The 4D refers to the three dimensions of innovation in technological development 4D HIFU can be freely adjusted from 1-12 lines. Treatment of parts and areas are multi-dimensional: facial wrinkles, body fat reduction.

Adjustable parameters are multidimensional: the distance between points and points, the distance between rows and rows. The energy of each point. The length of each line. These can be adjusted. Treatment is more precise and efficient.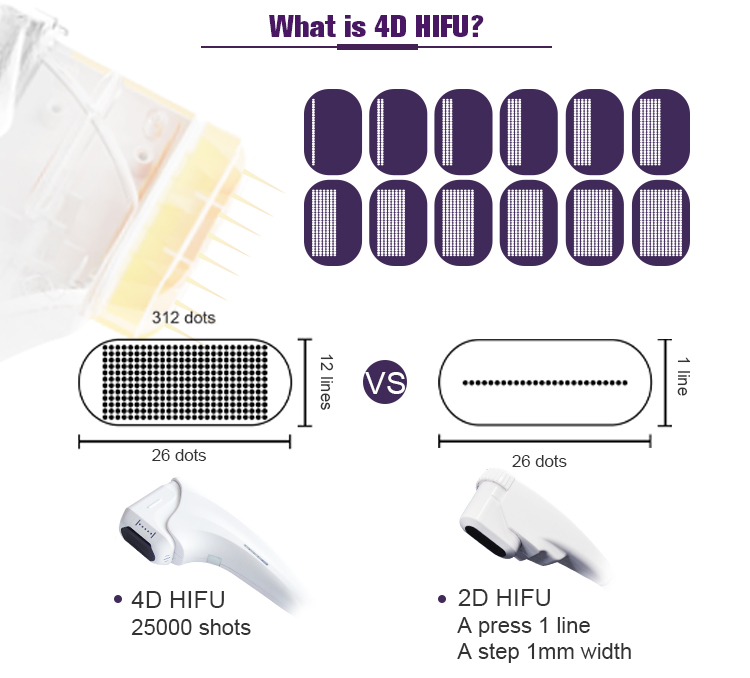 Application

1. Remove wrinkles on around forehead eyes mouth etc.
2. Lifting and tightening both cheeks skin.
3. Improving skin elasticity and shaping contour.
4. Improving jaw line reducing "marionette lines"
5. Tightening the skin tissue on forehead lifting the eyebrows lines.
6. Improving skin complexion making the skin delicate and bright
7. Match with injecting beauty like Hyaluronic acid collagen to resolve more aging problem
8. Removing neck wrinkles protecting neck aging.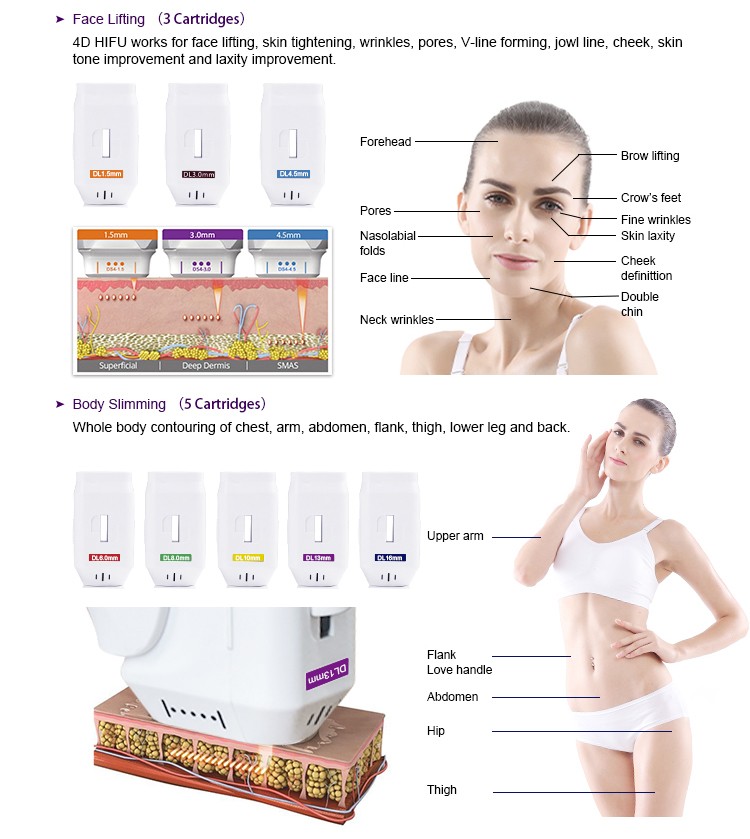 The Treatment Process

Step1. Deeply clean the skin
Step2. Obser skin conditions and layout the best therapy route
Step3. Comprehensive treatment
Step4. Clean the skin again and apply skin care products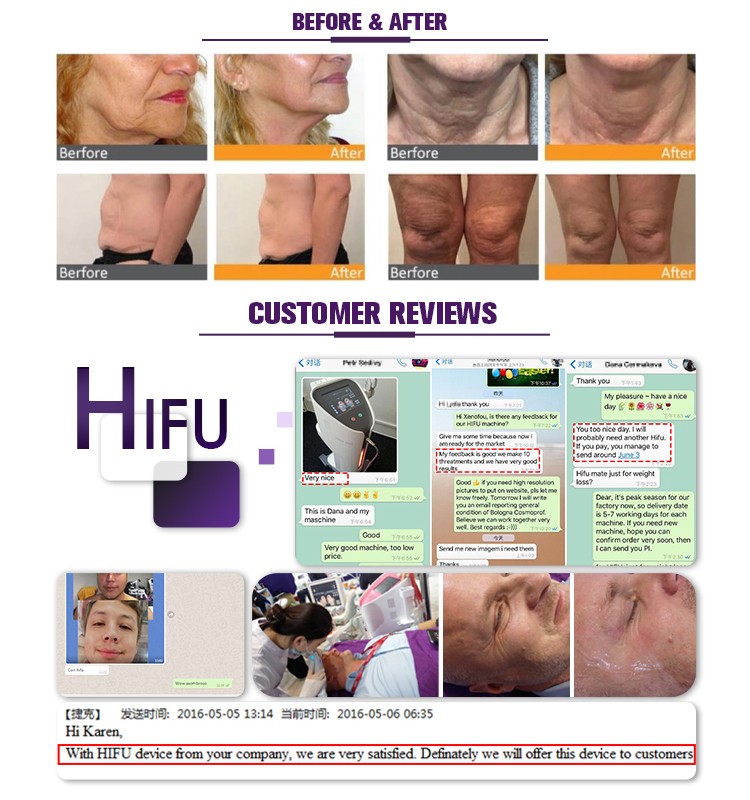 Advantage