808nm Laser Diode Portable Whole Body Hair Removal Beauty Machine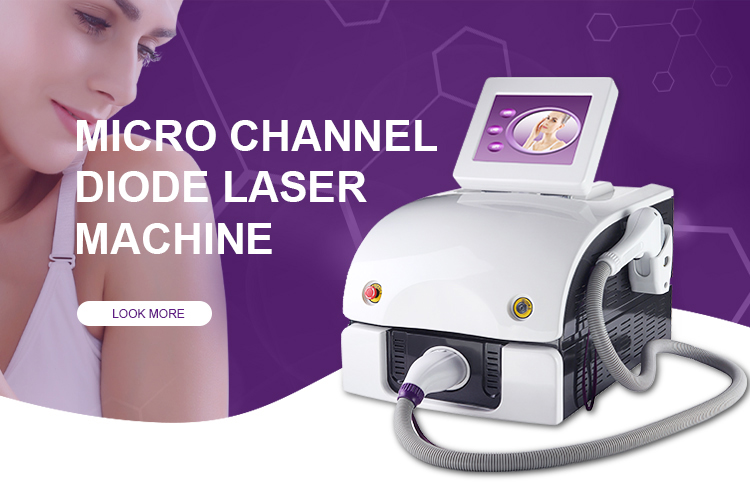 Product Description
1. Professional Laser Manufacturer
2. Medical CE certificate
3. Micro-channel diode laser Emitter
4. Fast *Safe *Painless * Non Invasive * Reliable * Effective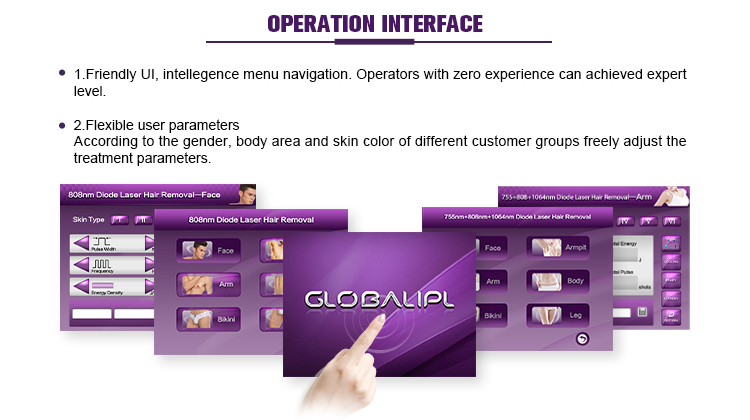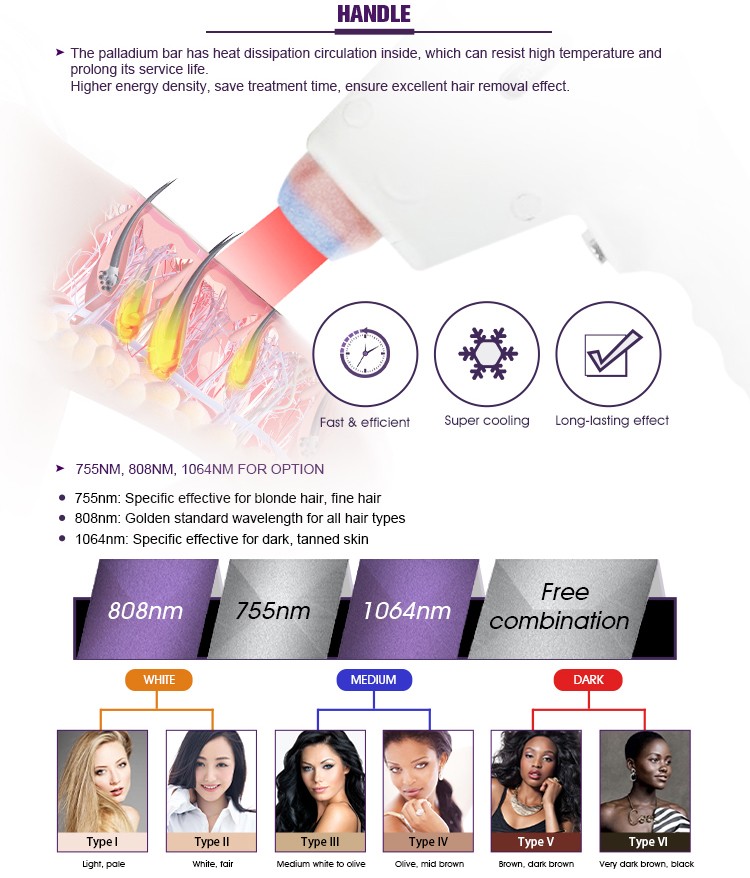 Advantage
1. Micro-channel technology -Micro cooling system makes diode module working much safer.
2. High quality spare parts --all the core components are imported .
Swizerland imported micro-channel laser bars.

Germany imported semiconductor cooling system, insures the machine continuously working 24 hours without any stop.

USA CPC water connector & Germany Harting electronic connector.

Italy water pump, no noise and larger water flow for better cooling, prolong laser life.
3. Newly designed diode laser handle, more stable and convenient to use.
4. High quality water filter and testmeter, insures the high purity for the water, prolong the lifetime of laser bar.
5. Long continuously working one day with constant temperature
6. Sliding treatment way, spot size 10*12mm, remove hair fastly and effectively
7. Automatical alarm system: once any problems happens, machine will stop working immediately. Protect the patient and machine firstly.
8. Medical CE approval high quality promised.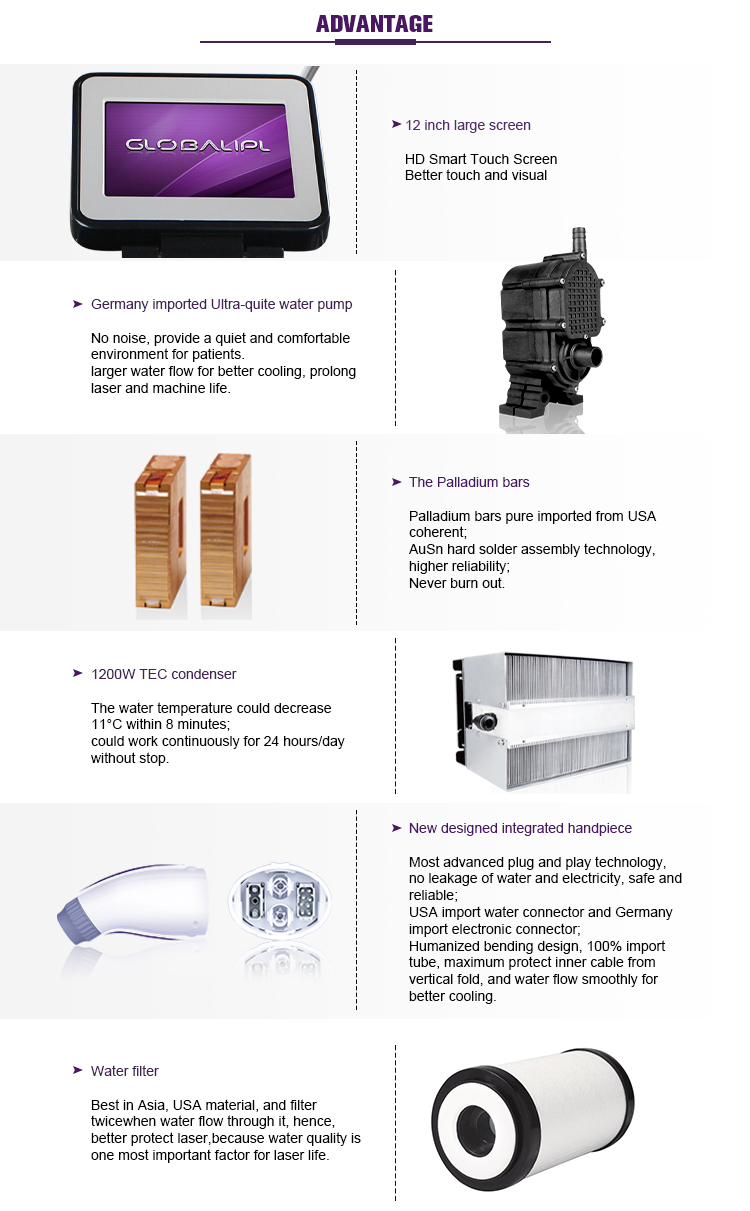 Application
Applications
Permanent & Painfree Hair removal on all body of skin type I-VI.
-- lip hair removal, beard hair removal, chest hair removal, armpit hair removal, back hair removal, & hair removal on outside bikini line, etc.
Feature
1. The best laser wavelength for hair removal

The 808 (810nm) near infrared laser of hair removal system is best of absorbing melanin so that can effect in different parts and hair follicle and reach to removing any hair effectively.

2. Suitable for all skin types and all hair types