Hair removal methods such as razor shaving, wax hair removal, chemical reagent hair removal, etc., are short-lived and damage the skin, so they are not suitable for long-term use. At present, the medical profession recognizes that the most effective permanent hair removal method is SHR laser hair removal. All other methods cannot destroy the hair follicles.
What is Super Hair Removal
SHR is Super Hair Removal,a new type of improved technology based on IPL technology that penetrates deep skin layers with a continuous light mode and precise energy control. It selectively acts on subcutaneous pigments or blood vessels, breaks down stains, and closes abnormal blood streaks. While eliminating various blemishes on your skin, SHR can also stimulate the proliferation of subcutaneous collagen. Let your skin become fresh, youthful, healthy and shiny. Achieve the effect of fast hair removal and skin rejuvenation, and the whole treatment process is comfortable and painless.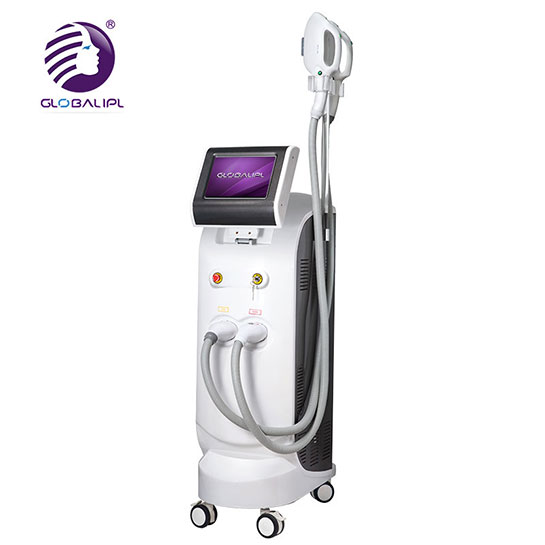 How does It Work
SHR provides low-energy light through rapid "pulses" that gently and effectively heat hair stem cells. This prevents re-growth and causes little trauma to surrounding tissue. Studies have shown that this gentle "pulse method" is more effective than the high intensity and high temperatures associated with traditional IPL / laser systems.
During treatment, the handpiece is cooled to improve clinical results and eliminate pain and discomfort. The handpiece is swept over the treated area repeatedly delivering safe and effective bursts of SHR light energy. This sweep method means that medium and large areas can be treated in the shortest possible time.
Is It Safe on Tanned Skin?
If you are researching laser hair removal, you may have been advised that the winter months are best for having this treatment. This is because with some traditional lasers and IPL devices, the pigment in tanned skin can absorb the laser energy as opposed to the hair, resulting in potential burning and an uncomfortable treatment. SUPER HAIR REMOVAL's innovative technology means that deciding on when to have laser hair removal is no longer a concern as you can start having treatments at any time of year!
I am glad to share this article with you as a SHR machine manufacturer. If you have needs for SHR machineor or related questions, please do not hesitate to contact us freely.