Women's armpit hair, lip hair, and body hair are undoubtedly embarrassing things, especially in summer, too dense hair makes us not only embarrassed but not confident, but the emergence of Laser Hair Removal has solved this problem.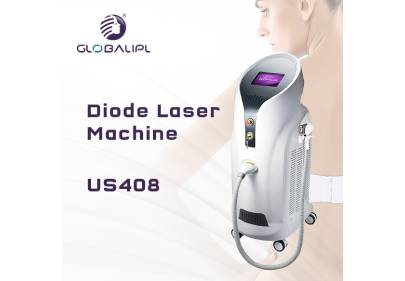 Laser Hair Removal Machine
Depending on the condition of the autologous hair and the different parts, this problem can be solved by 3-5 treatments with Laser Hair Removal Equipment. The duration of each treatment is also very short. It only takes 2 minutes to remove lip hair, 5 minutes to remove armpit hair, and 30 minutes to remove both calves. However, many people have misunderstandings about laser hair removal, thinking that laser hair removal will affect the normal sweating function of sweat glands. In fact, laser hair removal will not affect the human body's perspiration function.
The Laser Hair Removal Machine uses the latest laser technology to remove hair based on the principle of selective thermodynamics. The light beam emitted by the laser penetrates the skin surface and is finally absorbed by the hair follicle. Through the selective absorption of the laser energy, the hair follicle is destroyed, no more hair grows, and the surrounding tissues are not damaged. Moreover, hair follicles and sweat glands are two independent tissues. Hair grows from the hair follicle, while the sweat glands are next to the hair follicle. They are not the same thing. Therefore, laser hair removal has no effect on the physiological functions of the skin, nor will it affect the normal perspiration of the skin.