Laser hair removal is based on the principle of selective photothermal dynamics, through reasonable adjustment of laser wavelength energy pulse width, the laser can cross the skin surface to reach the root of the hair follicle, the light energy is absorbed and converted into heat energy to destroy the hair follicle tissue, so that the hair loses its ability to regenerate without damaging the surrounding tissue, and the pain is mild. Laser Hair Removal Rquipment Suppliers share with you the precautions before and after laser hair removal.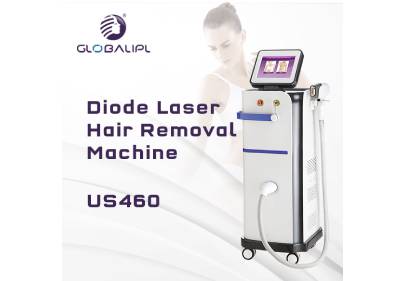 Laser Hair Removal Rquipment
Laser hair removal before precautions
1, do not expose your skin to the sun before laser hair removal surgery to avoid sunburning your skin.
2, before the surgery to ensure that the skin does not have any skin diseases or infectious diseases, and there should not be redness or scarring.
3, do not use Hair Removal cream and other such hair removal products before surgery.
4, before surgery to clean the skin, need to shower, can not carry bacteria for surgery.
Precautions after laser hair removal
1. Please avoid sun exposure for 3 months to 6 months after treatment, do your daily sun protection work, and make sure to apply sunscreen when you go out.
2. Slight redness, skin sensitivity and hot or itchy feeling may occur after the treatment, if you feel pain, use ice to reduce the pain.
3. Avoid hot water and hard scrubbing on the treatment area.
4. Pay attention to the cleanliness and hygiene of the hair removal area and do a good job of hygiene.
5. Pay attention to keep enough sleep to speed up the process of metabolism.
Of course, we want to emphasize that, although the current hair removal technology is very mature and very effective, but to achieve the absolute sense of permanent hair removal: a not growing, never again any hair growth is very difficult, no matter what type of Laser Hair Removal Machine or a new generation of intense light for hair removal treatment, we can only achieve a permanent hair reduction rather than permanent hair removal.