Top Level Most Popular 2020 ND YAG Laser Salon Beauty Machine
Product Description
1. 1064nm / 532nm wavelength
2. Q Switch Nd Yag Laser System
3. suitable to all types color of tattoo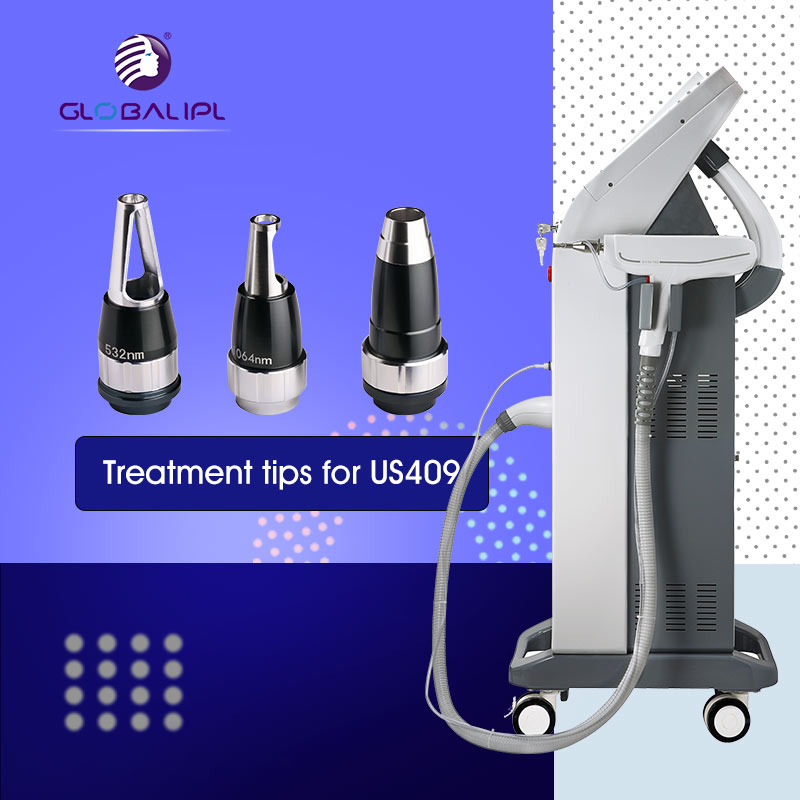 Product Advantage
1. 7.4" color-touch screen, smart appearance

2. Pure imported "plug and play" joint part (USA CPC & Germany Harting), integrating individual water and electricity protection, more safe in operation.
3. Double-band free conditioning
4. Water temperature detection with the automatic alarm sensor on the screen
5. Flow testing with the automatic alarm sensor on the screen
6. Efficiency: suitable to all types color of tattoo
7. Instruction light: net imports of infrared indicator to spot more accurate treatment has greatly enhanced point utilization, and cost saving
8. Powerful energy: 1600mJ;
9. Multilanguage operation menu, anywhere in the world can be easily grasped
10. Humanized software control, all parameters adjustable on LCD display easily;
11. Strong packing: aluminum alloy case, durable in any rough transportation
12. High quality of machine shell: ABS material
13. Perfect cooling system: semiconductor + air + water, good performance for long time working
14. Suitable for the performance of skin care center, spa, medical spa, clinic.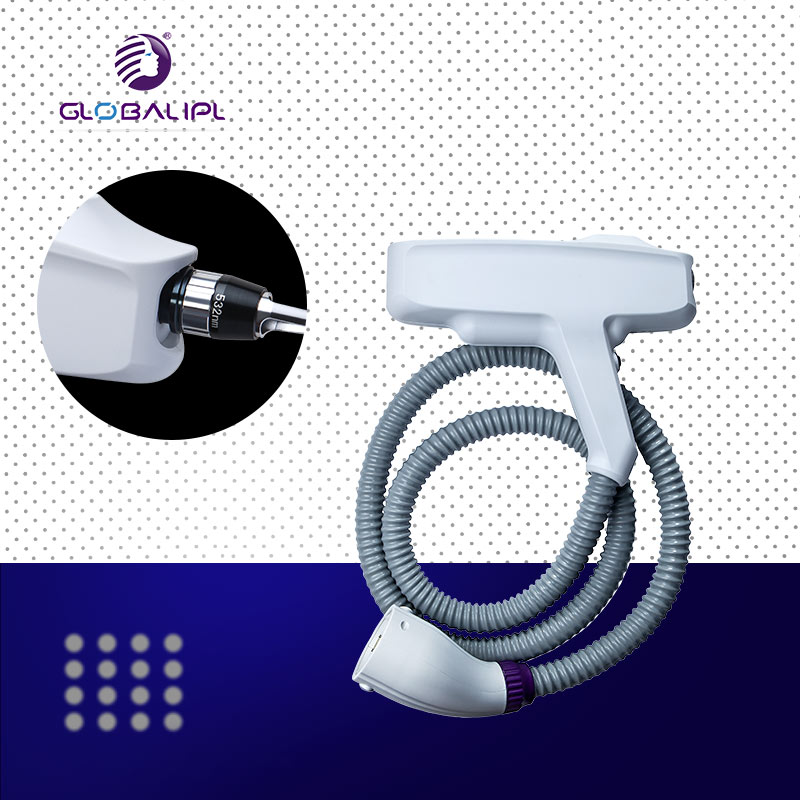 Application & Feature
Feature
1,Fashionable design
2,Big laser output energy: higher effiency and more comfortable treatment
3,Humanized treatment menu:English system language, simple operation
4,Alarm of water flow:if no water inside or few water inside machine,the system will alarm automatically- aound alarm and stop all working immediately
5,100% American imported "plug and play"handle connector, integrating with a perfect water-electricity isolation assembly inside; increase the stability of the machine greatly and facility actual operation actually
6,High quality machine shell of ABS material, with OEM painting services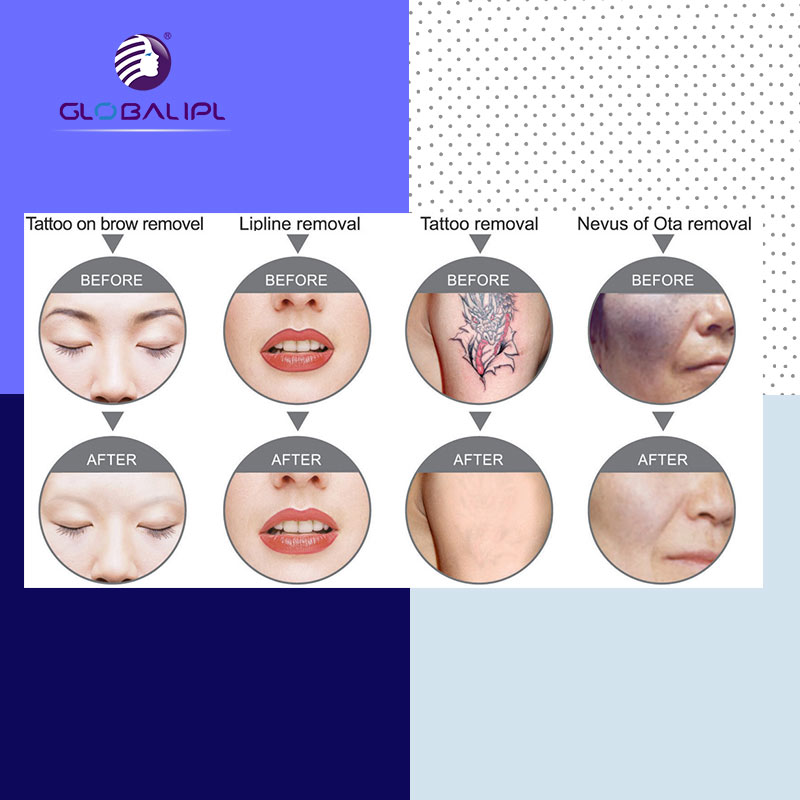 Application
a. different colors of tattoo removal
b. tattoo removal on lip line, eyebrow, eyelid, body
c. pigment deposit removal
e. age spot, flat birthmark and nevus removal
f. suitable to all kinds of skin.