Multifunctional High Intensity Focused Ultrasound System Skin Rejuvenation Body Slimming Beauty Machine Hifu
Product Description

Non-invasive, safe, no side effects
Skin tightening, wrinkle removal, face lifting
5 heads for different depths of the skin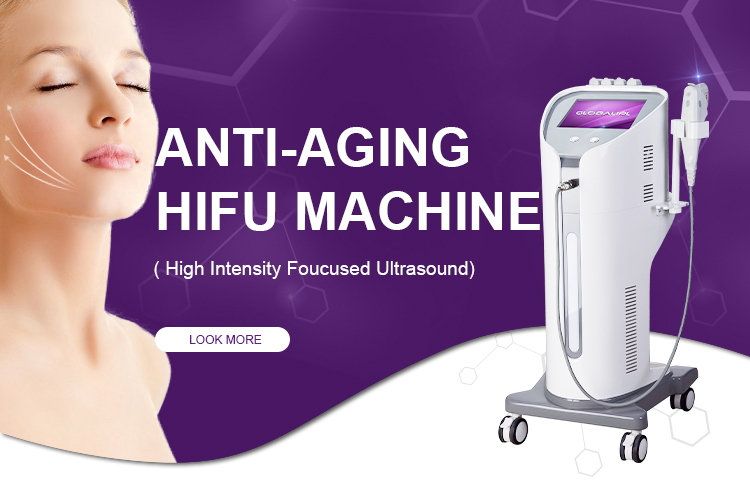 Application

1. Remove wrinkles on around forehead eyes mouth etc.
2. Lifting and tightening both cheeks skin.
3. Improving skin elasticity and shaping contour.
4. Improving jaw line reducing "marionette lines"
5. Tightening the skin tissue on forehead lifting the eyebrows lines.
6. Improving skin complexion making the skin delicate and bright
7. Match with injecting beauty like Hyaluronic acid collagen to resolve more aging problem
8. Removing neck wrinkles protecting neck aging.
The treatment process:

Step1. Deeply clean the skin
Step2. Obser skin conditions and layout the best therapy route
Step3. Comprehensive treatment
Step4. Clean the skin again and apply skin care products
Customer Reviews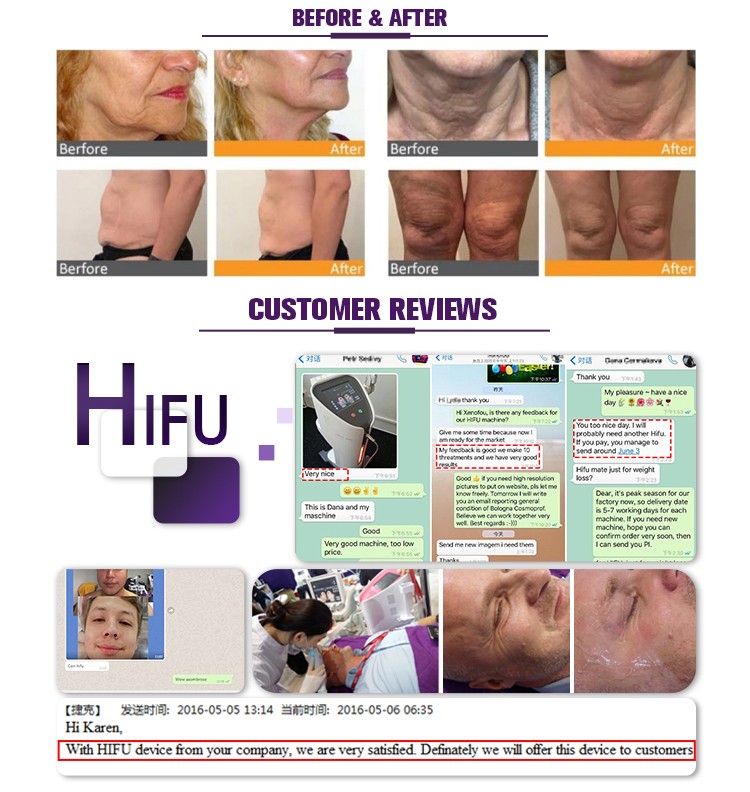 Advantage
1. Equipped 5 heads precisely acting on different depths of the skin
2. Fast operation. Full face and neck treatment only takes 40-50 minutes
3. Superficial dell dermis and SMAS ( Superficail Muscular Aponeurotic System).
4. SMAS contraction : collagen remodeling elastine fiber contraction
5. Completely non-invasive you can put on make-up 15 minutes after treatment.
6. Instant result will be checked from one time good result will last 1-2 years
7. Non-invasive painless soft and no side effects
8. High quality low consumables
9. More accurate procedure due to Exact Focusing Technology.