Is it really permanent?
In short, no. The working principle of Laser Hair Removal is to heat the hair follicles to prevent the growth of new hair. This keeps the hair follicles dormant for a long time, much longer than shaving and waxing. When the hair grows back, they will become lighter, thinner, and fewer in number.
Although the process is often touted as a form of "permanent" hair removal, laser treatment can only reduce the number of unwanted hairs in a given area. It does not completely eliminate excess hair. According to the Laser Hair Removal Machine Supplier, this hair removal option usually works best for people with light skin and dark hair.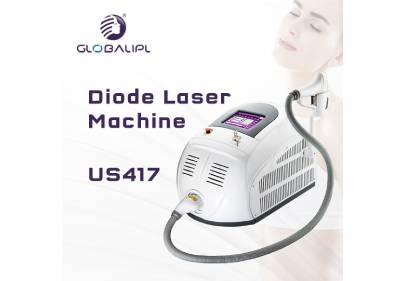 Laser Hair Removal Machine
The working principle of laser hair removal
Laser therapy uses the high-temperature laser beam of a Laser Hair Removal Machine as a gentle form of radiation. During this process, these laser beams heat up and damage your hair follicles.
Your hair follicles are located under the skin. They are responsible for producing new hair. If the hair follicles are destroyed, the production of hair will temporarily fail.
In contrast, tweezers trimming, shaving and waxing will all remove the hair on the surface. These methods do not target hair follicles that produce hair follicles.
AAD believes that the following areas are suitable for laser hair removal:
chest
Back
shoulder
neck
Bikini line
Face (except the eye area)
This method of hair removal is most suitable for light-skinned dark hair. This is because the laser is aimed at the melanin of the hair. Even if some hair is not removed, light colors will reduce the appearance of the hair on the skin.
Overall, laser hair removal is a relatively fast process. Smaller areas (such as the upper lip) may only take a few minutes. Larger areas of hair removal (such as the back or chest) may take an hour or more.
If your dermatologist uses a topical pain relief gel first, you may wish to stay in the office for another hour.
Although the success rate of laser hair removal is high, the hair follicles can eventually heal. This leads to the production of new hair. To ensure the best results, you will need to undergo multiple treatments.